Retour à la page précédente / Back to the previous page


Nous réparons tous les marques et modèles tel que... We do all brands and models as... Canon FTb, TLb, AE-1, A-1, AT1, F1,
New F1, QL-17, Nikon F, F2, F3, Nikkormat, Fm, Fe, FM2, FE2, Minolta SRT, XG, XD, Pentax SP, MX, ME, K1000,
Olympus OM-1, OM-2, OM-10, RD, RC, PEN, Trip, SP, Rollei 35, Mamiya TL, DTL, Topcon Super DM, etc...

Séparation de la cage de miroir sur un A-1 Vérification de la précision de l'obturateur
Mirror cage opening from the Canon A-1 body Confirm shutter's accuracy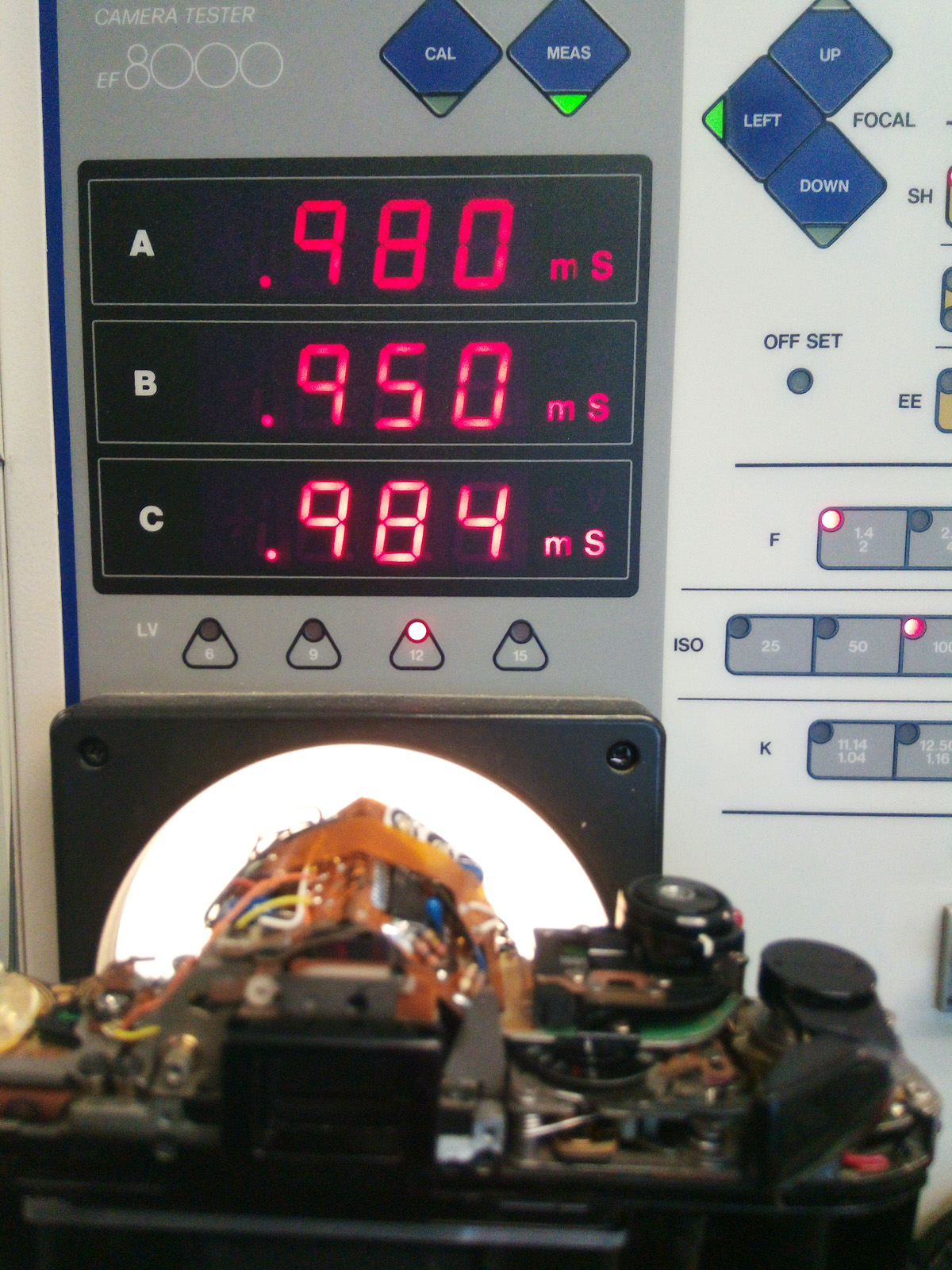 La cage de miroir montrant le mécanisme responsable du fameux bruit stridant lors du déclenchement et qui doit être lubrifié convenablement.
Certains sur Yotube préconisent de tenter d'injecter un peu d'huile par la vis de baïonnette avant ou bien par le dessous de l'appareil. Cette
façon de faire répand de l'huile partout et davantage de dommages. Il n'existe pas de raccourcis pour un travail professionnel.

The mirror cage showing the mechanism responsible for the famous chirping noise when triggering and which must be properly lubricated.
Some on Youtube recommend trying to inject a little oil through the front bayonet screw or from the bottom of the camera. This way makes
oil to spread everywhere and make more damages. There is no shortcut to a professional work.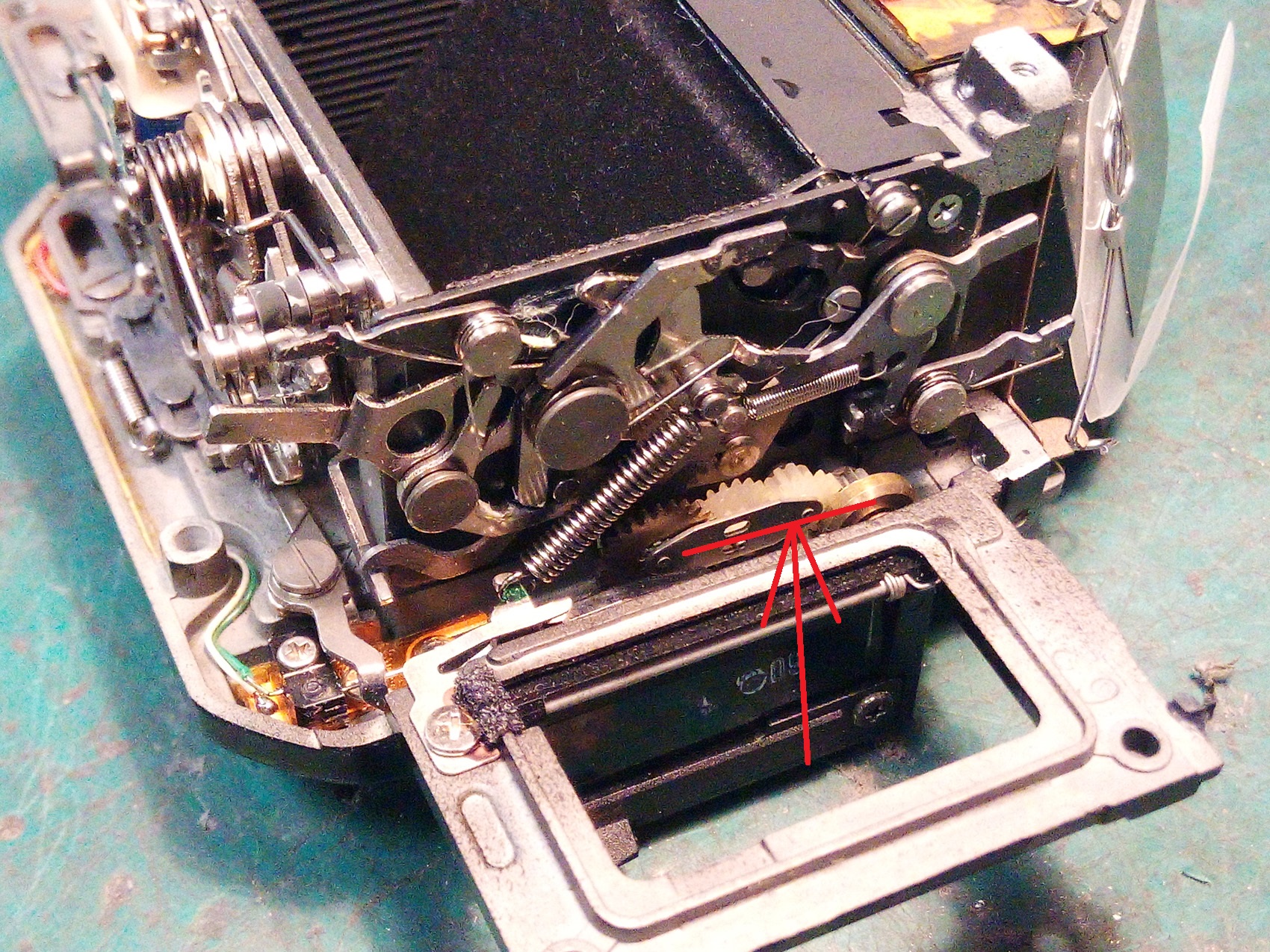 Sûrement un de mes préférés, un Rollei 35, un réel bijou. For sure one of my favourite, a Rollei 35. A real piece of art.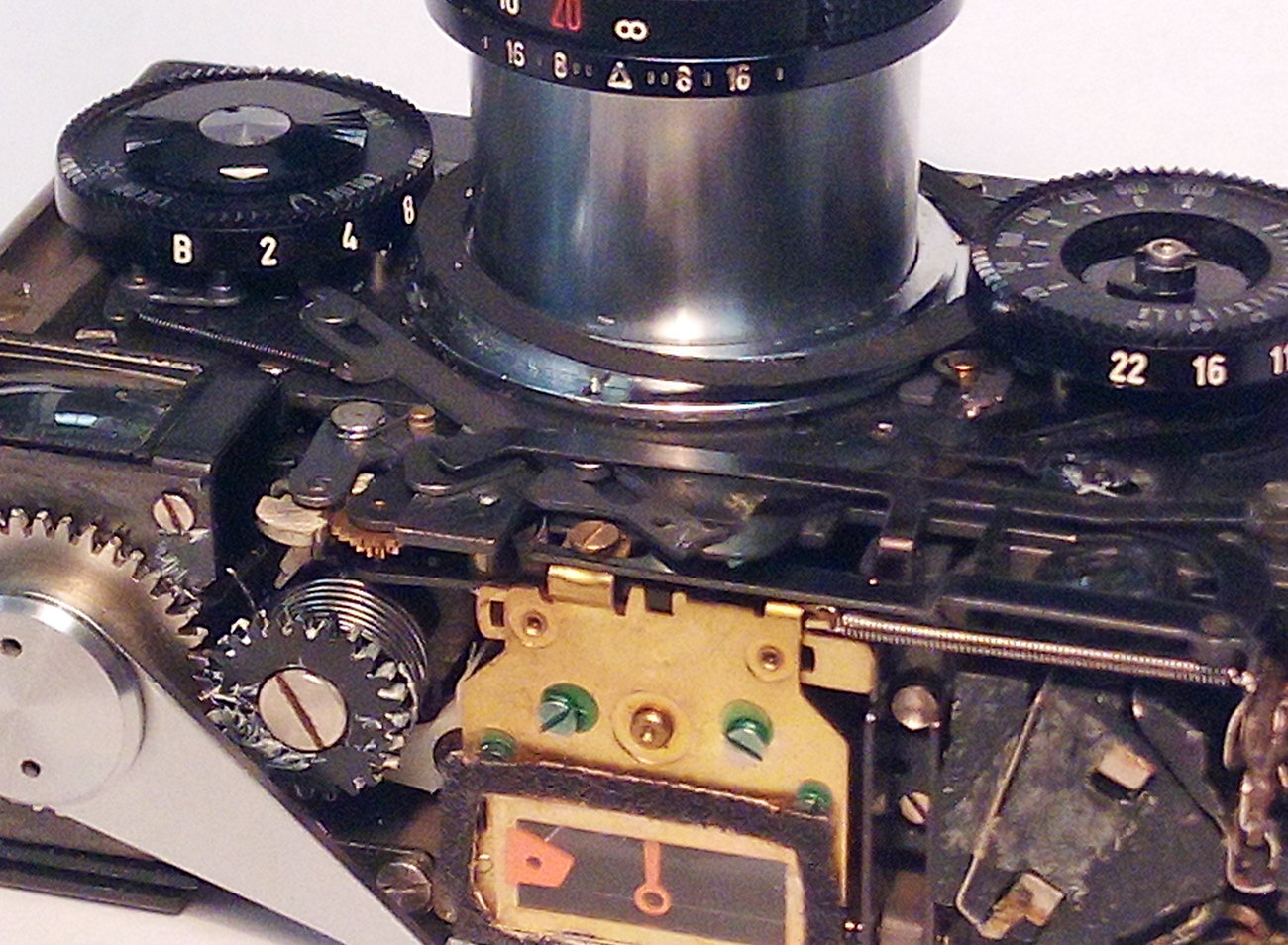 Mécanisme d'obturateur d'un Pentax SP Le galvanomètre d'un Olympus Trip 35
Shutter mechanism on a Pentax SP The meter movement on an Olympus Trip 35





L'aiguille du galvanomètre, du photomètre se déplace sous la tension L'armature du galvanomètre peut maintenant être reonté en place
de ce petit ressort que nous devons maintenant remettre en place. maintenant que nous avons réussit à resouder le ressort en place.
The meter needel is moving by this little hair spring which we now It is time to reassemble the meter since we fixed the little hair spring
put it back in place. back in place.





Une obturateur de Zeiss Ikon lors de son nettoyage complet. L'obturateur Synchro Compur une fois remonté.
A Zeiss Ikon's shutter on it CLA. The Synchro Compur shutter reassembled.