Retour à la page précédente / Back to the previous page

Nous réparons tous les modèles de caméras 120/200 ou 127 , y compris tous les Rollei twin lens, Baby Grey, SL 66, Yashica Mat, Yashica 44,
Hasselblad 500C, C/M, EL/M, SWC/M et leurs objectifs ''C'' et ''CF'', Mamiya RB67 et RZ 67, 645, Pentax 6X7, Bronica etc..

We do all mediums brands and models 120/220 or 127, as all Rollei twin lens including the Baby Grey, SL66, Tashica Mat, Yashica 44,
Hasselblad 500C, C/M, EL/M, SWC/M with all their lens, ''C'' and ''CF'' lens, Mamiya RB67 and RZ67, 645, Pentax 6X7, Bronica etc...


Ci-dessous, l'obturateur d'un Rollei 3.5 F démonté pour le nettoyage complet et Ci dessous, l'assemblage de l'obturateur sur le plateau de support avec tous
lubrification. Une procédure exigeant une connaissance indéfectible du produit. les couplages de précision à agencer avec précision aux contrôles extérieurs.

Below, the shutter of a Rollei 3.5 F disassembled for a complete cleaning and Below, assembling of the shutter unit to the front plate with carefully coupling
lubrication. A procedure requiring unfailing knowledge of the product. gears to all other controls .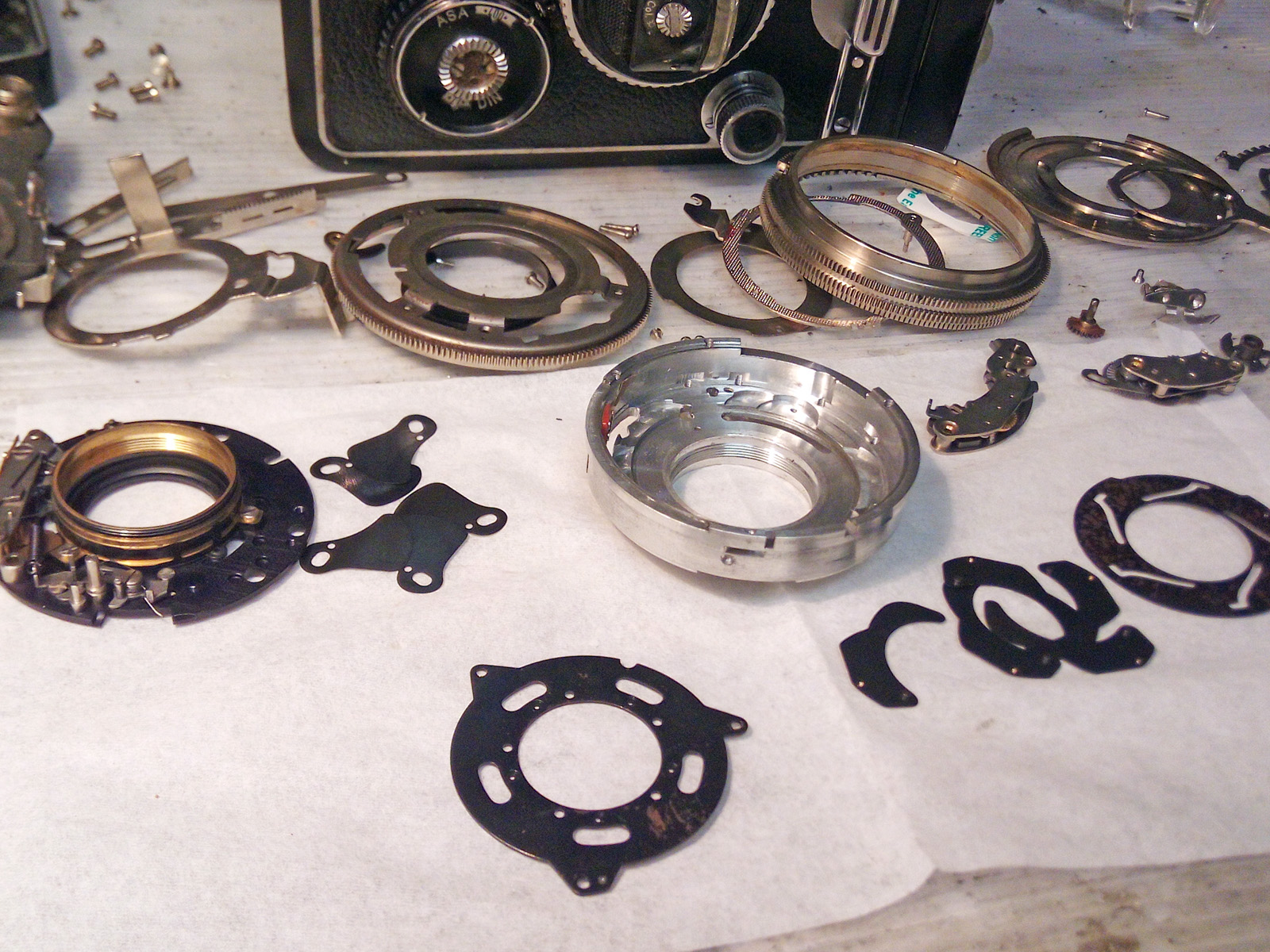 Ci dessous, un Hasselblad démonté pour être nettoyé pièce par pièce Certaines calibrations nécessitent des instruments de vérification
Below, a disassembled Hasselblad ready for cleaning on each parts. hautement spécialisés. Some calibration involve high specialisation
instruments.





Vues intérieure d'un Pentax 6 X 7. Inside view of a Pentax 6 X 7.